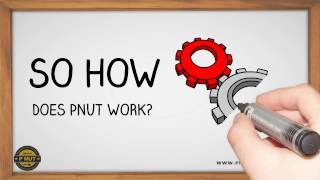 PNut /'pea-nut/ helps you achieve your fitness goal in 3 simple steps:
A. Choose your fitness goal
Bodybuilding, losing weight, or just staying fit & healthy
B. Select your precise meal plan
Within each fitness goals there are various plans designed as per your requirements and needs. Fitness results are based on 70% diet and 30% workouts. So select that perfect plan and we will handcraft it and deliver it at your doorstep. 
C. You know the goal and the plan, now select your product:
FITBOX
making you fit, one box at a time
Upto 300-600Kcals per box
Upto 30-45g* of natural protein
User defined frequency (1-3 boxes per day)
PNUT Comprehensive Plan
Your food your way
Global Multi-cuisine Menu
Macro nutrients based specific diet
Dietician Consultations (Pre, Mid and Post Plan)
Unlimited natural protein* per day
4 portion controlled meals per day - optimum mix of macro, micro and phyto-nutrients
*all prices mentioned above are exclusive of any taxes.
A

chieve, with PNUT 

With the help of PNUT's unique health goals focused meal plans you can achieve your fitness goals in the most easy and enjoyable fashion. We would be there with you throughout your entire journey of attaining your fitness goal. All plans are customized to suit your requirements. 

Complement your PNUT boxes with light/moderate/intense workout to maximize benefits. Follow the 360 degree HEXA meal routine to achieve your life fitness goals. 

All you need is to eat, we take care of the rest.

So what are you waiting for?